"I'll build an earthquake resistant house now."- Tsering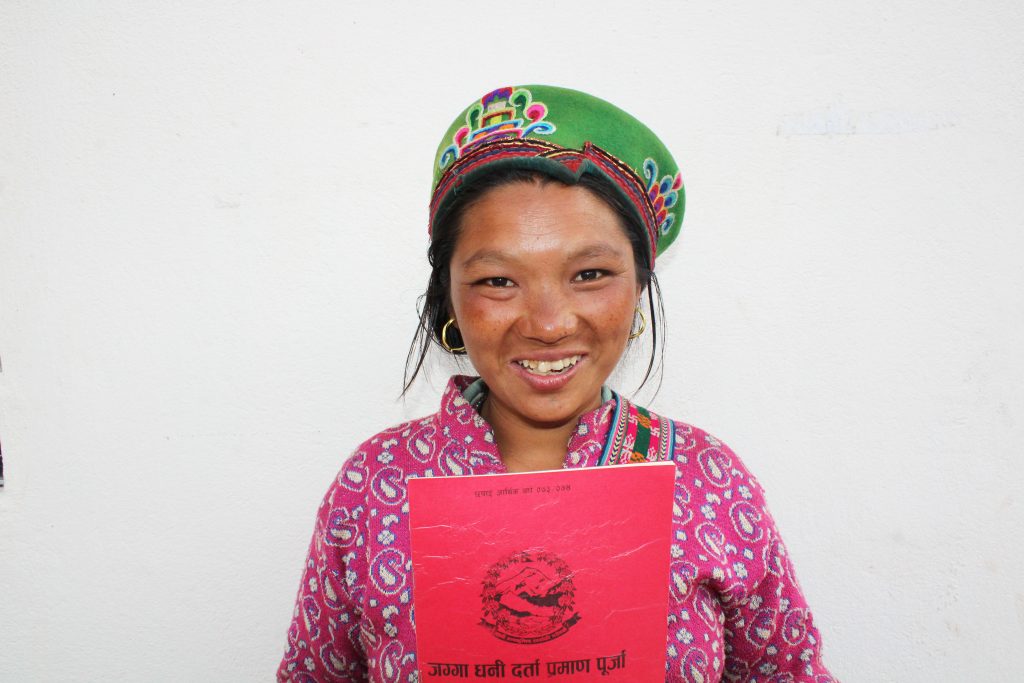 Twenty-seven-year-old Tsering Lama has been living in Sano Haku, Rasuwa with her husband Nima Tamang, a son and a father-in-law. Like most Nepalese, they were completely dependent upon agriculture and had been making a living by farming. Though their life wasn't smooth, they were happy working on the farm and raising cattle. But the 2015 earthquake shattered their happiness. It damaged their house, cracked the land and also affected their livelihood.
Scared and worried, they moved to Dhunche to live in the temporary camps. Neither the family has land to work on nor a fixed job to make a living. Some days, Tsering or her husband Nima would get some labor work and some days both of them won't. They were trying to cope with the situation when they learned that their settlement is listed under Category III during a survey done by NRA geologists. The earthquake cracked the hill above Sano Haku village that can cause landslide anytime and bury the whole village. Tamang's hope of returning back to their village collapsed with the news. Without much delay, Nima decided to go abroad as a migrant worker again to support his family since they do not have many alternatives.
Time flies by and villagers started going back to their villages. Though they were aware of the danger, they didn't want to stay like refugees in the displacement camps. Tsering also decided to go back to their village till they move to a new place. "We knew that our settlement was unsafe and we could die anytime if the landslide occurs but we didn't have any option," says Tsering with eyes full of tears.
Soon, they started searching for a piece of land to buy with the government grant. Tsering found a safe land to settle in a nearby village so without much delay she went to the Land Registration office to transfer the land ownership. "I was surprised to learn that they need my husband to transfer the land. All the documents (Identity card of earthquake survivor, House survey slip no. and Category III beneficiary list) have my husband's name as a beneficiary and to be eligible to receive government land grant, the land must be bought under joint ownership", exclaimed Tsering, "How do I bring my husband from Malaysia in a day?"
Tsering said that she was about to return helplessly when she met Durable Solutions (DS) team. The DS team learned about her situation and facilitated her in the process of land transfer. The team contacted Nima and emailed him a power of attorney on which he signed and sent it back to DS team. The Land Registration Office accepted the written consent of Nima and registered the land with joint ownership in Tsering and Nima's name. Tsering thanked DS team and said, "I'll build an earthquake resistant house now."
Ultimately one simple email helped Tsering receive the grant and buy the land to build a new house.
Author: Sushma Neupanne/CSRC